Shopping Cart
Your Cart is Empty
Thank you for your business!
You should be receiving an order confirmation from Paypal shortly.
Exit Shopping Cart
Quality Pool Service

Rancho Cordova, CA
Serving California areas of Rancho Cordova, Gold River,
Mather, Rosemont & Fair Oaks.
Pool Chemistry is a Science.
Every Pool requires the Right Balance of Chemicals formulated for each individual pools unique composition.
Many factors go into consideration for maintaining this
Right Balance.
We have the Experience & Will take the Time needed to Assure all factors will be considered to maintain that Right Balance
for a Bright Balanced Pool.
Hi, I'm Trent
Owner of Bright Balance
Pool Chemistry & Service
A Certified Aquatic Equipment Installer and
Certified Pool/Spa Inspector
Educated - Licensed - Insured
Trusted !
You'll Like My Work !
I Guarantee It !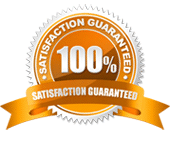 I'm in the Pool Service Industry because I enjoy the business. I enjoy meeting new clients and helping them with their pool service needs.
With over 20 years experience in the service industry field,
I Will take the Time needed to Assure,
your given Excellent Quality Service.
Certified Aquatic Equipment Installer (CAEI)
A certified installer, is eligible to receive rebates from both Pacific Gas & Electric (PG&E) and Sacramento Municipal Utility District (SMUD) utility companies.
As a National Swimming Pool Foundation (NSPF) Certified Pool/Spa Inspector (CPI) ,
I have the knowledge to assure a Healthy & Safe, Properly Operating Pools System, in accordance to all pertinent local, state and federal laws, regulations, codes-of-practice, standards of operation, and guideline
SPPA (Swimming Pool Pro Alliance) Member .

Rest assured your professionally protected.

We Care about Your Pool! Small business, Quality Focused, Satisfaction Guaranteed!

0

/